Season 5 is about to kick-off in the game, and we want you to know what to expect from it. First of all, it's all about sports! Second, it's a season with a very special fair at the end of it. Finally, the new version offers more than just raw content – it has some cool features you will surely enjoy. Let's get down to business!
---
SEASON ACTIVITIES
The fifth in-game season will last for 6 weeks (like previous seasons) and will have a ton of fun-packed activities: 2 Battle Cases with Dragonfire and Barracuda, a Battle Career with unique sporting rewards, and 6 boombastic weekend brawls that'll blow you away! Take part in all these events to get the maximum rewards possible. Oh, BTW, we're planning to add another perk to Dragonfire in the near future, so it's not a bad idea to assemble this assault rifle from one of the Battle Cases!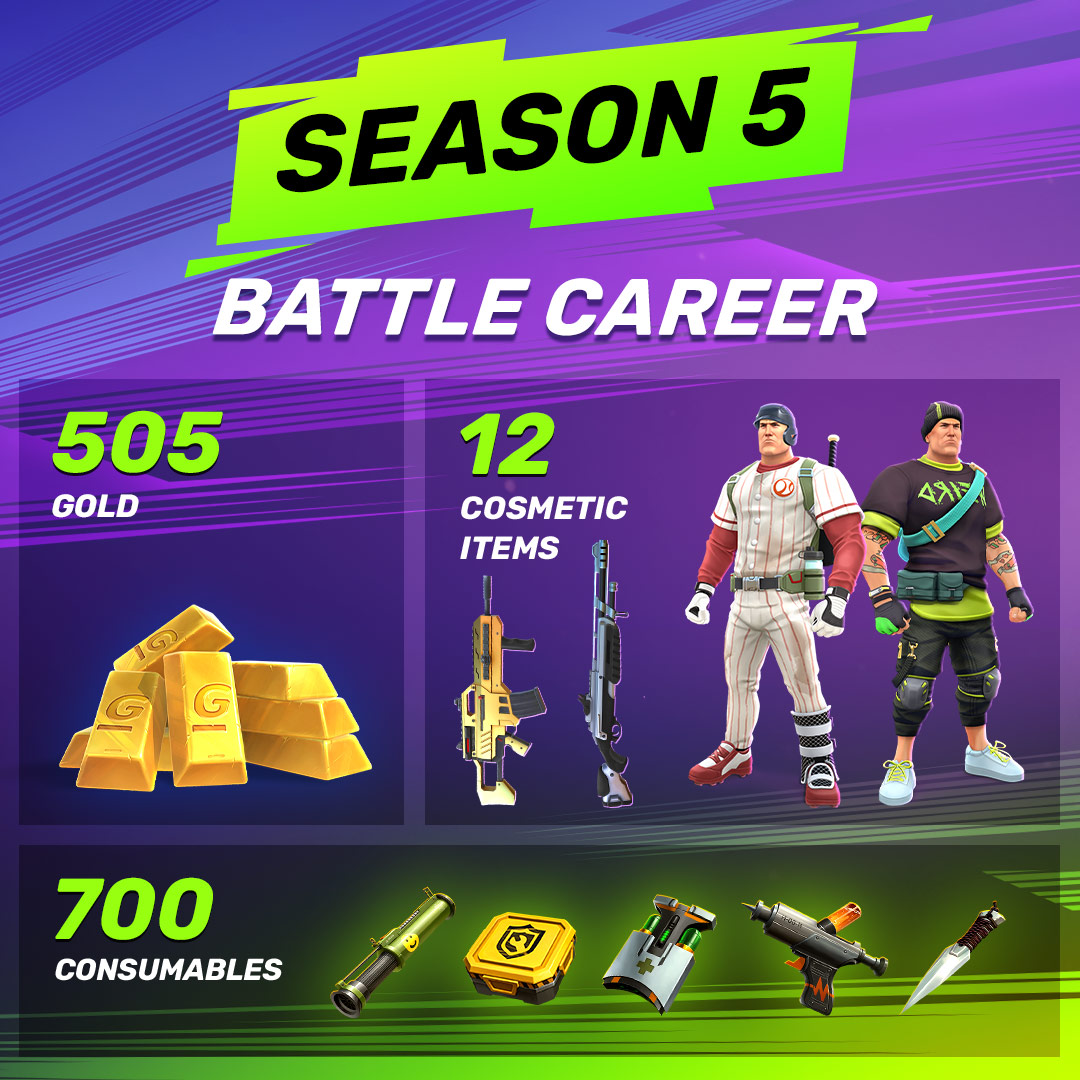 SPECIAL FAIR
At the end of Season 5 we'll have a fair where you'll be able to assemble almost any gun. That's because we will stop transferring Battle Coins from one season to another after Season 5. Basically, the fair at the end of this season is the golden chance to spend your stash of Battle Coins on something you've always wanted. Trust us, you'll have a very broad selection of weapons to choose from!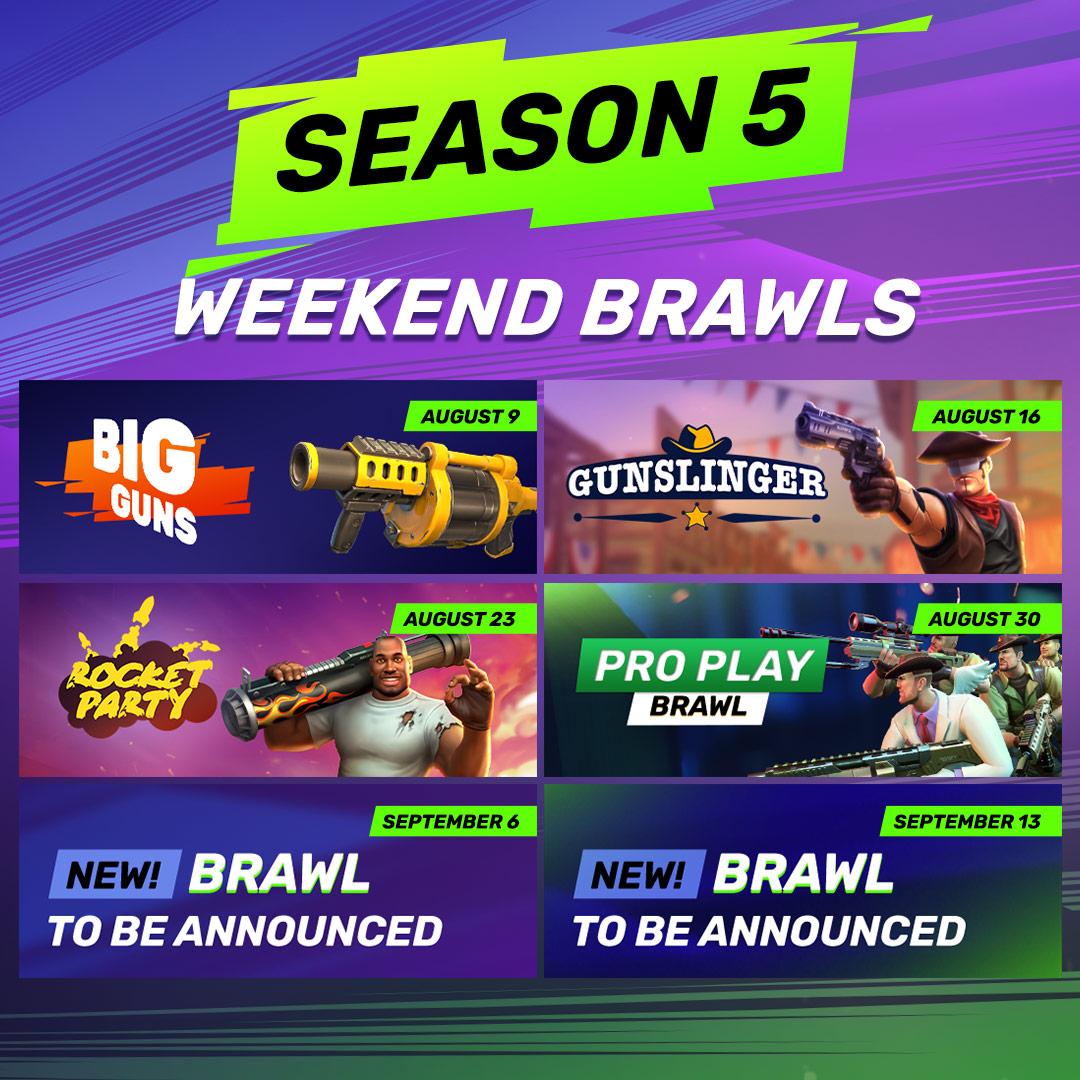 GUN MAKEOVER
As always, we strive to make the game as beautiful and comfortable as possible. That's why we continue our ongoing work on the visuals of the guns. This time, we've altered the models and textures on Death Dealer, Buffalo, Claw, Guillotine, Undertaker, Anathema, and Lifestealer! Keep in mind that these changes are purely cosmetic – the stats haven't changed a bit. Try out the revamped guns in battle and tell us what you think about their looks!
How about some love for our favorite guns? In Update 9.0, we're giving even more weapons a well deserved makeover! 😍 This time the work was done on Death Dealer, Buffalo, Claw, Guillotine, Undertaker, Anathema, and Lifestealer. Check them out! 🔥 #gunsofboom pic.twitter.com/EijnzLAre0

— Guns of Boom (@gunsofboom) August 6, 2019
CALENDAR
We've also made a cool calendar for Season 5 that'll help you keep track of all the fun stuff happening in the game. Save it and don't miss the summer hotness!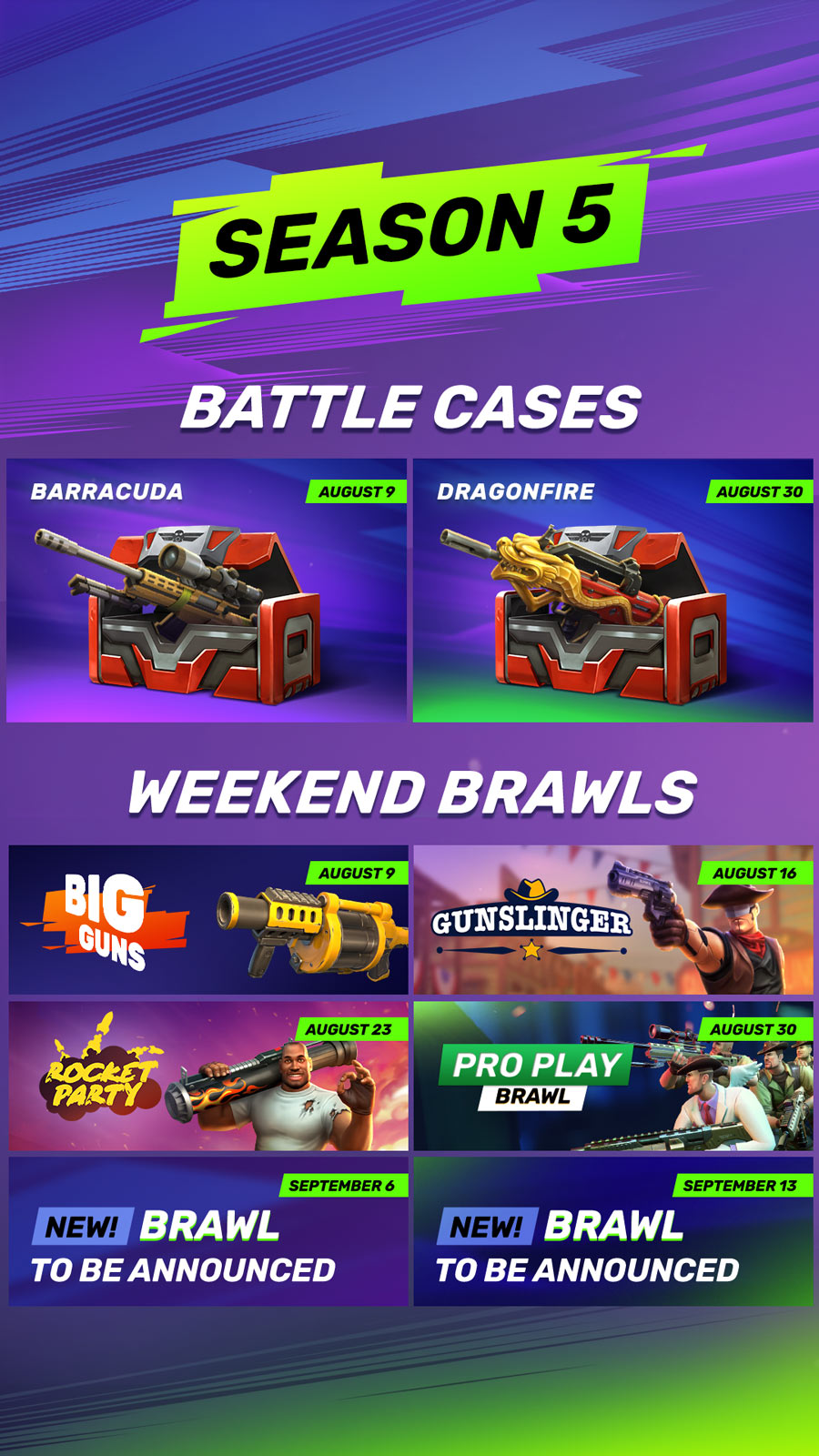 FEATURES & IMPROVEMENTS
Besides the tons of content, we're already adding, we've also made some quality-of-life adjustments to the game that should make your experience with Guns of Boom even more enjoyable. First, we added the ability to perform emotes on the MVP screen. Now you can show off your slick moves while everyone's admiring your top-score! Second, the E.Y.E. now highlights only the parts of the enemy models that are behind cover instead of the whole models no matter if you see them already or not. And third, we've fixed the Cancel button that appears when you're searching for a match.
Good luck on the battlefield, friends!