Teamplay is king in Gods of Boom – it's all about coordinated efforts and impeccable timing. Well, not this time! High Noon is a Free-for-All event, where all gunslingers fight for themselves and try to score as many points as possible. Here are a few details and tips to help you enjoy the event to its fullest!
Rules
This is one of those events with as few rules as you can imagine.
High Noon lasts for 10 days (November 26 - December 6)
Available to all players level 8+
The action takes place across 4 maps in Mexico you know and love
Free-for-All means that every other player on the map is an enemy – no exceptions
8 players on a map fight each other, the first to score 25 eliminations wins
You win event tokens for fights (both event and regular)
You use tokens to take part in fairs
Challenges and ratings provide even more rewards
Fairs
We know that's what you came for, and we're ready to give you what you want! The first fair opens when the event starts, and it's all about neat weapons. Every day you can randomly pick one of the available weapon fairs for free – consecutive picks will cost some tokens. Here's the list of weapons you can win: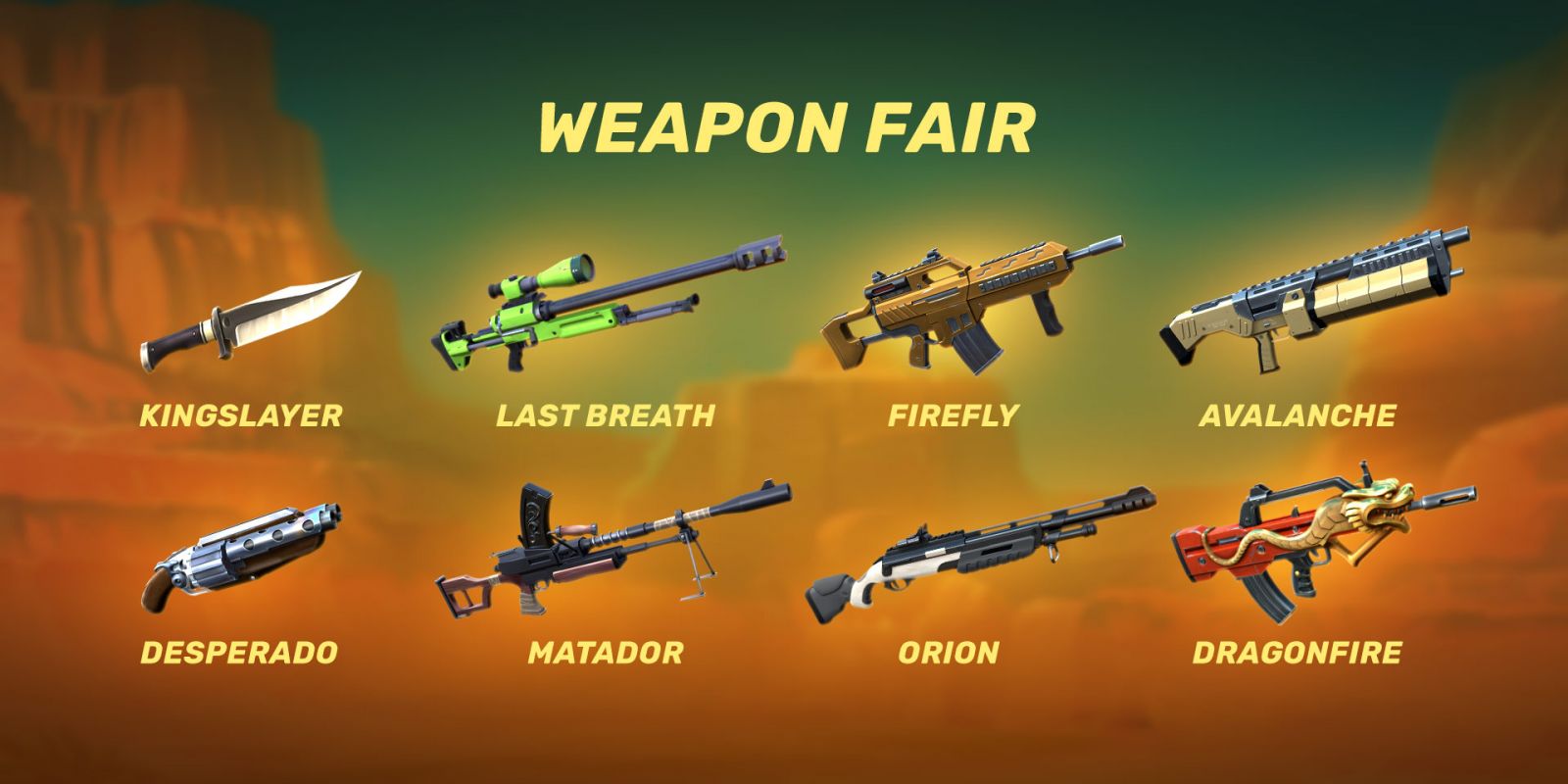 And here's the equipment you can get at the second fair, which starts on day 6 of the event: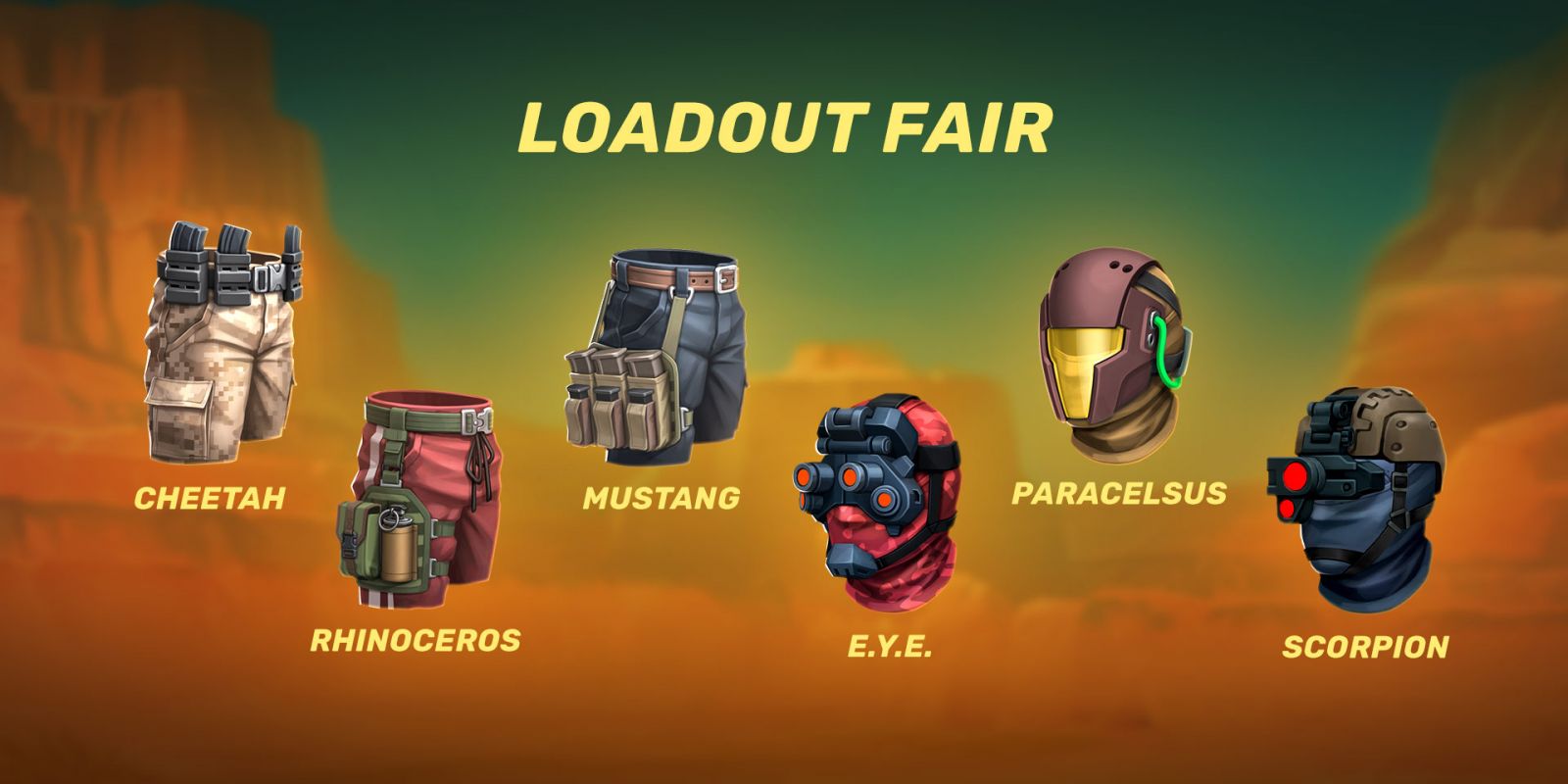 Pretty neat, right? Check out the fairs every day, take part in them, and win the stuff you really like and need.
Ratings and Challenges
Want more event loot? Easy – complete challenges and win more prizes. There are a few free challenges available to all gunslingers, as well as a cool contract you can sign to get a ton of additional event tokens! Check them out and get the most for your efforts on the battlefield!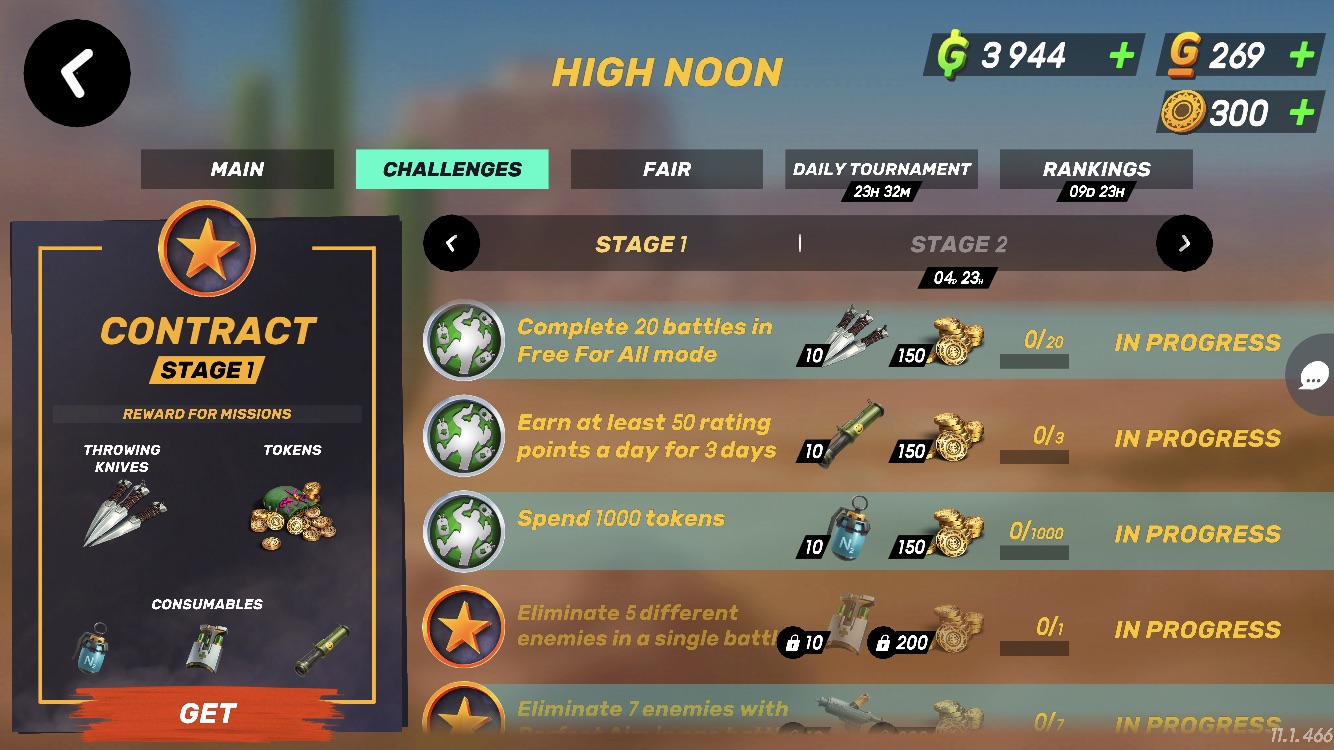 What's that? You want to stand out and show the world you're not just good but simply the best? Well, then you're very welcome to the ratings – we've got daily rewards for the best players of the last 24 hours and overall rating rewards for top solo-players. Exclusive insignias and all sorts of consumables and cosmetics await the brave and successful gunslingers!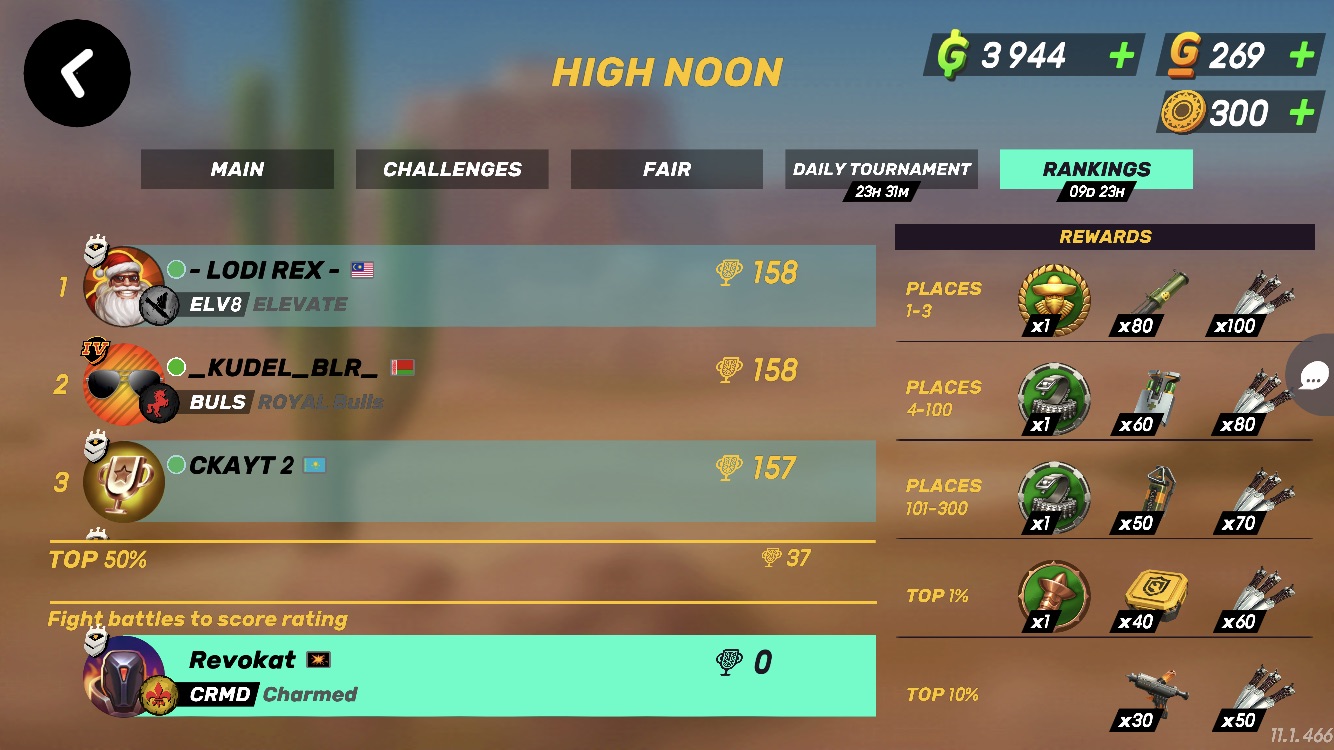 Tips
There are several pieces of advice we want to share with you. It's not necessarily the only way to play this mode, but if you're struggling with getting eliminations, check em out:
Planning ahead is fatal - it's much more effective to react to the situation at hand. There's so much going on at all times in FFA matches, that having a plan and sticking to it doesn't really bear fruit.
Get a hang of fast weapon switching with a double-tap. In this mode every millisecond counts, and being a quick draw is a huge advantage.
Stealing is good! If you see 2 people fighting nearby, and for some reason, they don't see you, try and eliminate them both. Start with the weaker ones, and then finish off the stronger ones.
Go for the result! Making YouTube videos with the most reckless rushes is cool and all, but if you wish to win, it's fine to eliminate someone from behind with a shotgun and not risk switching to your knife for the Blademaster.
Running and hiding isn't really an option. You can give this tactic a try, but running and gunning is far better score-wise.
Keep moving! You never know who's just spawned behind you and is already aiming at your head through the scope. So keep strafing, using cover and most definitely – not running in a straight line.
Also, here are the top-down maps to help you navigate and survive! During the first half of the event, you'll be playing on Mexico: Mansion and Mexico: Canyon maps.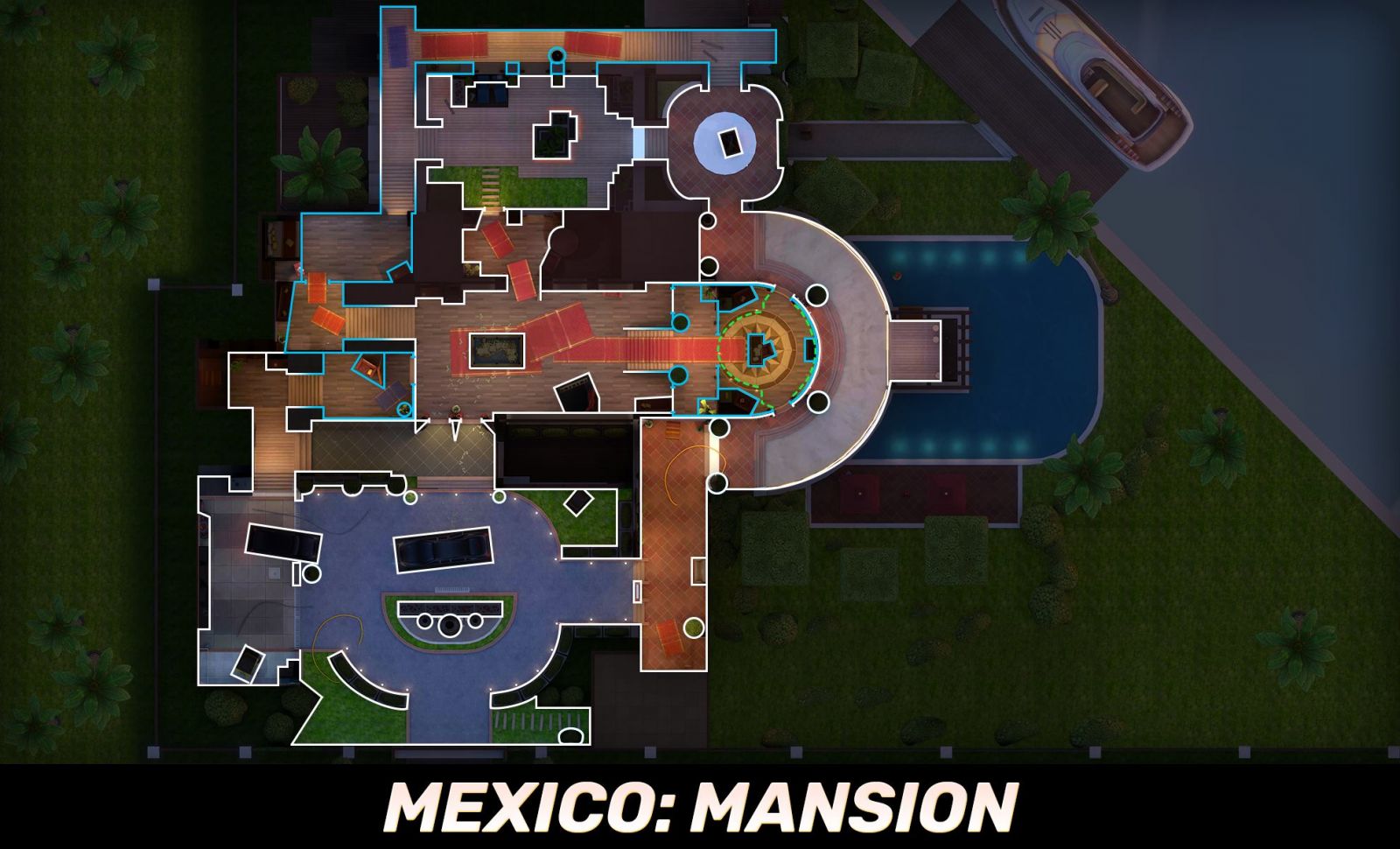 Mexico: Hacienda and Mexico: Plateau maps will unlock during the second half of the event and replace the first two maps.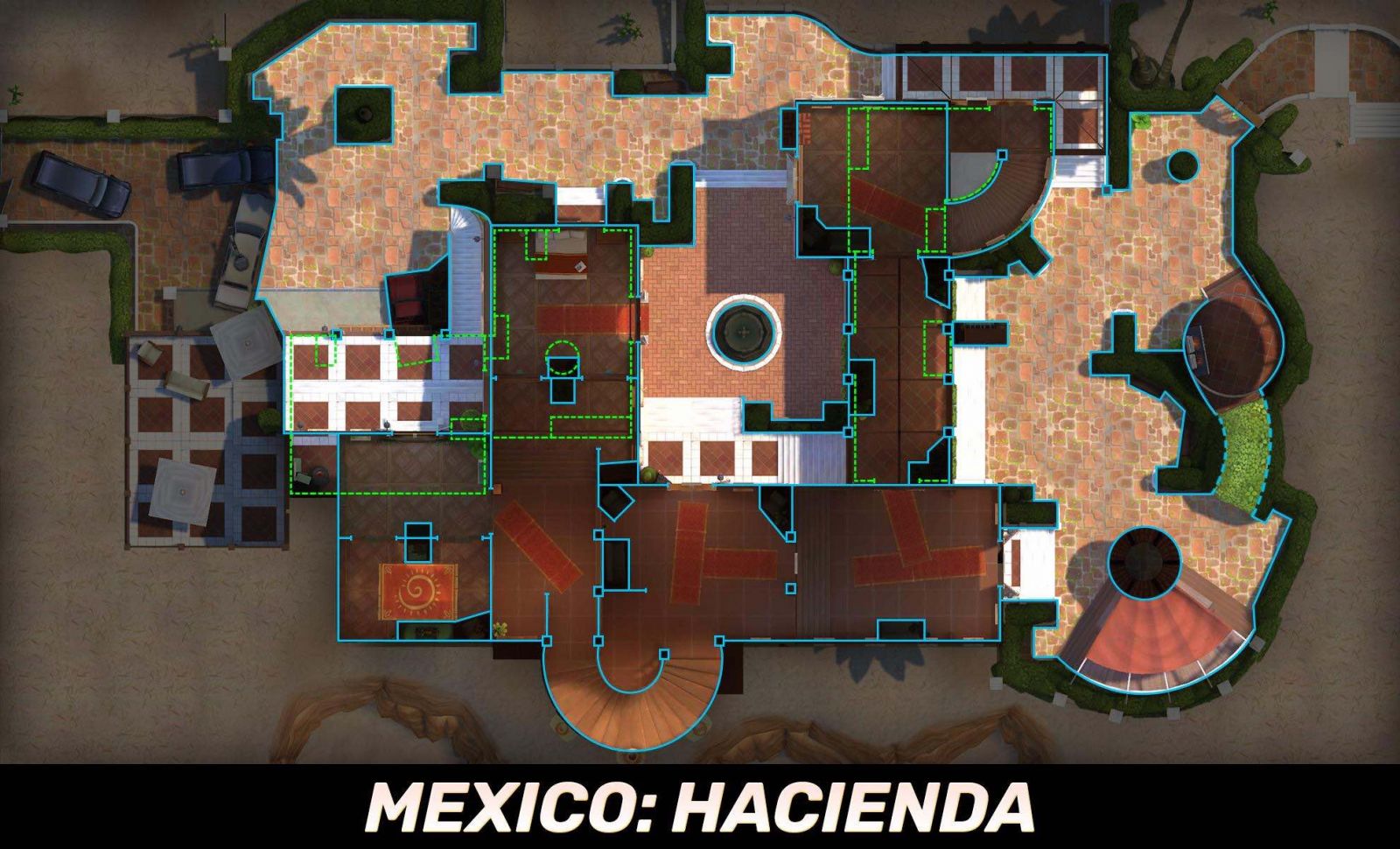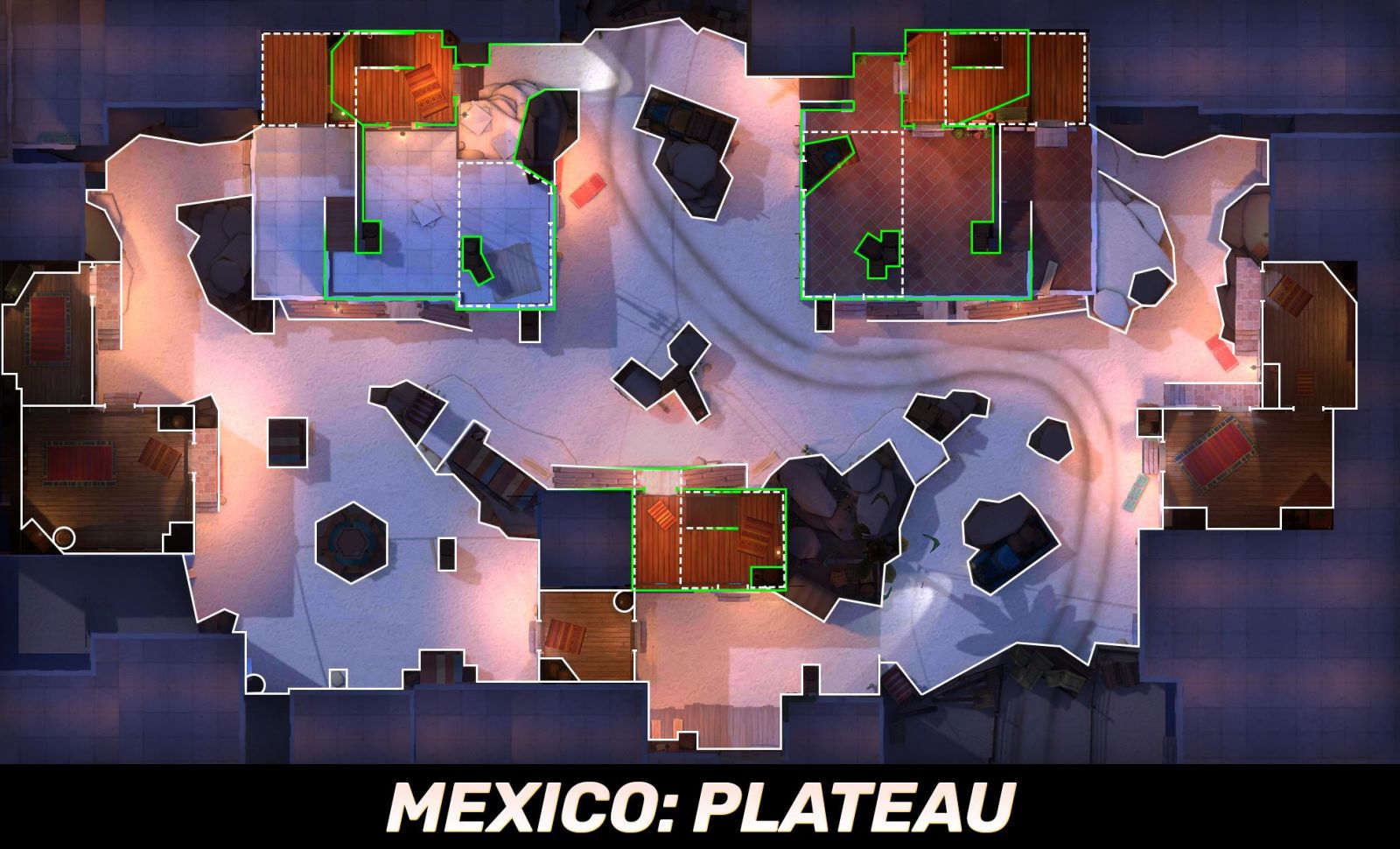 That's all, get to the battlegrounds and show em what you got!