Everyone knows that music is a great source of authentic BOOM. The earth-shattering riffs and the roof-tearing bass groves are coming to the game for Season 6: crank up the volume and enjoy the vibes! Prepare for 40 days filled with music-themed goodness!
A musical season calls for a musical trailer, right? Check out the newest music video by Stanis - it's got all the important info on the upcoming season told in sick rhymes!
SEASON PASS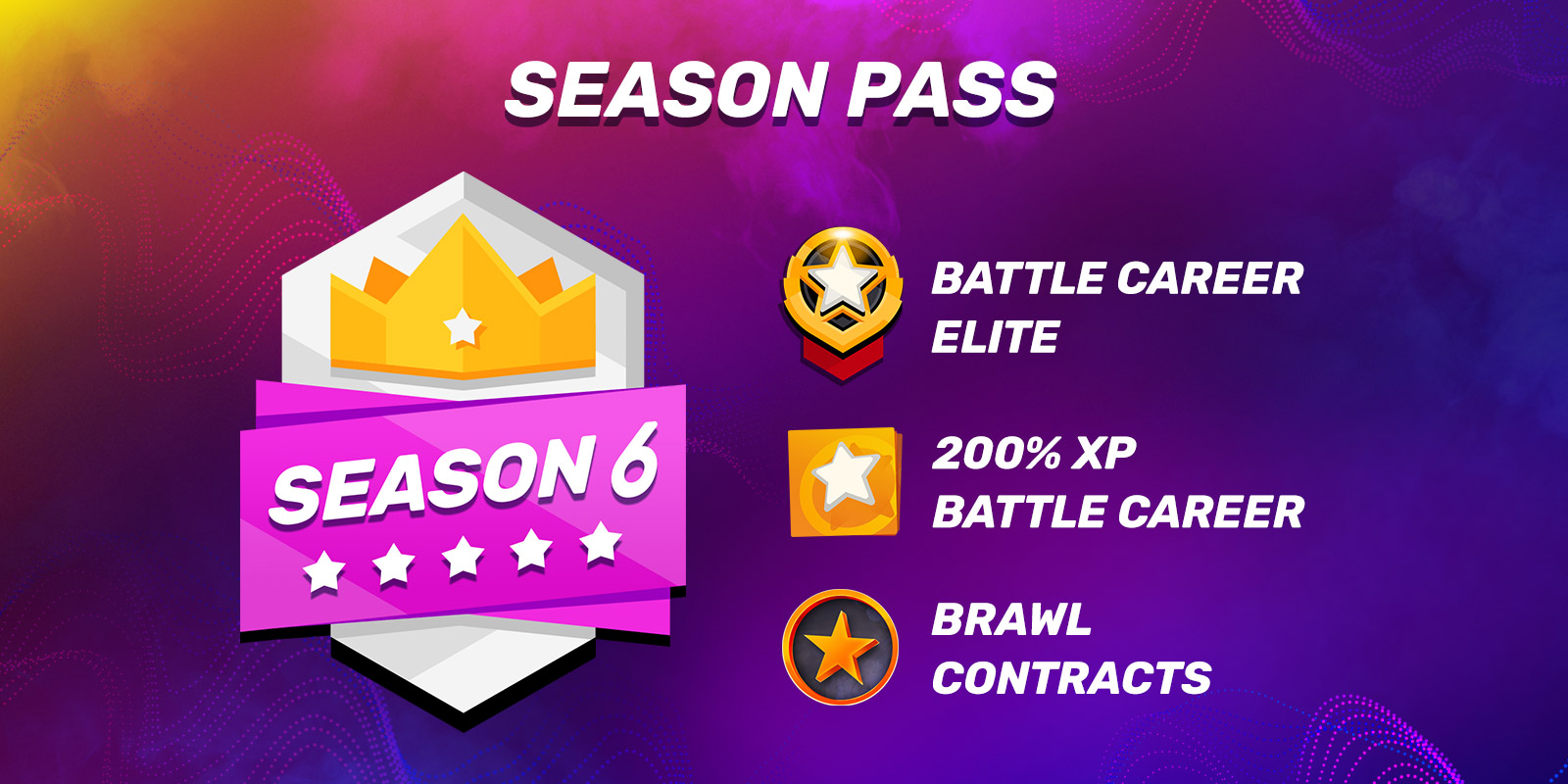 One of the big new features of Season 6 is the all-new Season Pass which gives you access to all contracts and doubles some of your regular rewards! Here's a quick rundown of what you get:
Double Career experience for your battles and Daily Marathon activities
Access to contracts in all six Brawls of this season (doesn't include rerolls)
Access to the Elite Battle Career
Another important update: now Battle Coins are among the rewards you can get for advancing in Battle Career! This means that ranking up will bring you neat loot, as well as the currency for Battle Cases now and then. You can't go wrong in Battle Career - the only way is up!
DAILY MARATHON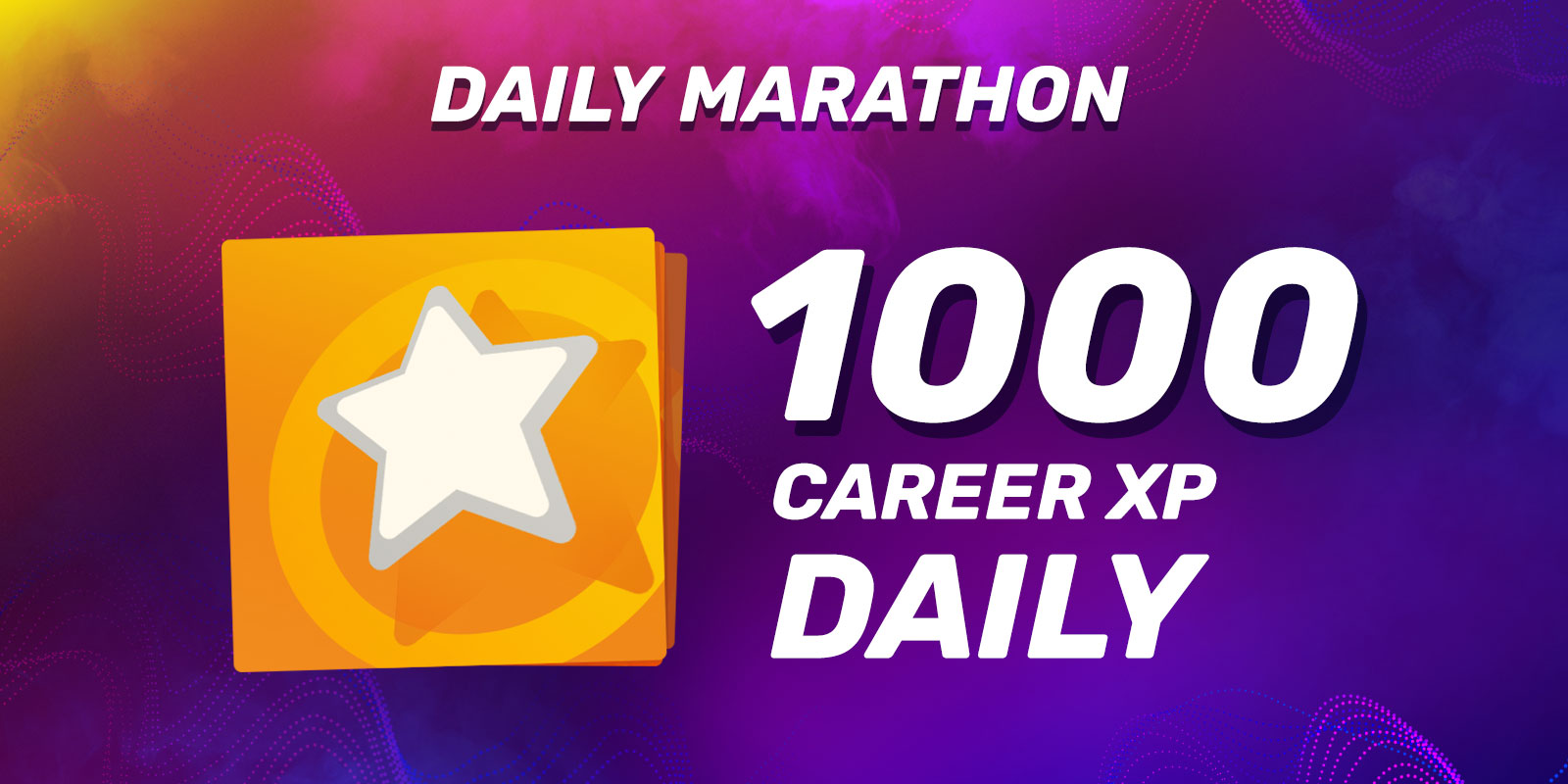 Ever wondered how those esports athletes got so good in the game? They simply practice every day – rain or shine! We believe that such determination is a top-tier virtue and want to reward all the gunslingers who play every day: now you get 1000 Battle Career experience for launching the game each and every day. All you need to do is claim it at the Battle Career tab. The more consistent you are, the more you get!
BTW, the Season Pass doubles your experience gains from the marathon, so you'll get 2000 XP daily, which means you'll get to unlock Battle Career loot even faster!
LIVING LOBBY
We keep renovating the main lobby in the game, and this time we've gone even farther than usual: now it's more than just eye-candy – it's an interactive playground! Touch everything you see and find out which items react!
AWESOME COSMETICS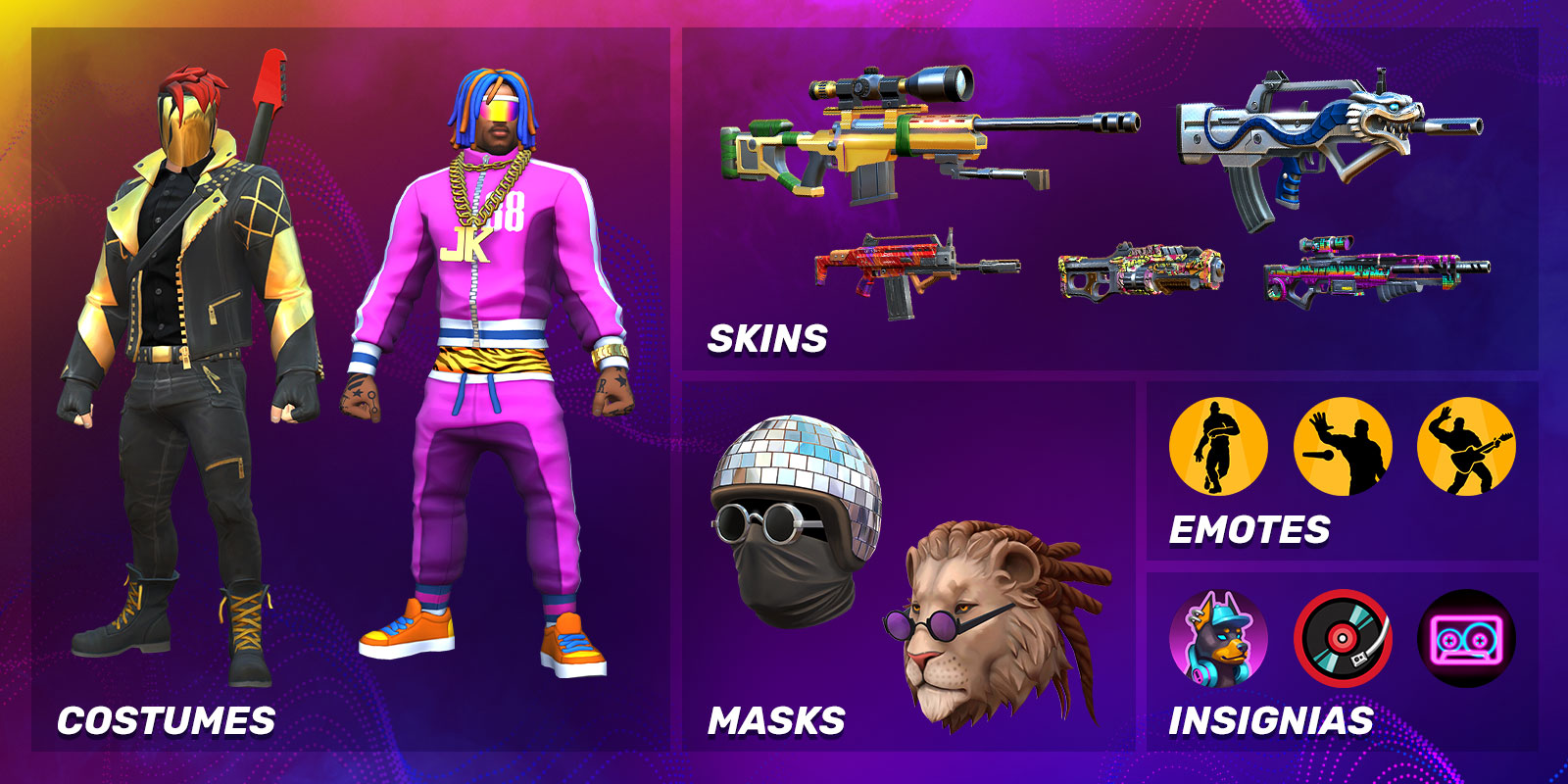 The new season means new cosmetics! This time around, we've got some rock-n-roll and hip-hop emotes, some cool costumes, and a bunch of insignias and skins to boot! You're sure to find an item to your liking in this bundle of great-looking items.
What can be more iconic than wrecking a guitar after a kick-ass solo? That's right – nothing! Get the exquisite GOLD DUST costume on rank 40 of Elite Battle Career and the GUITAR MAN emote on rank 25 of regular Battle Career!
Nothing says you're super-cool better than a dropped mic – that's a fact. The RAPPER costume is available from rank 1 of Elite Battle Career, while the MIC DROP emote unlocks at rank 5.
Finally, we got the skins! This silver finish will give your Dragonfire a truly unique look – get it at rank 25 of Elite Battle Career.
Last but not least, the golden Barracuda skin – an exquisite and luxury design for one of the most loved guns in the game. If your aim is golden, consider getting this! You can get your hands on this skin by reaching rank 40 of the Elite Battle Career!
SEASON ACTIVITIES
Apart from a loot-packed Battle Career, we've prepared 6 explosive Brawls and 2 Battle Cases with great items! As usual, we've made a calendar that should help you find your way in the Season - check it out!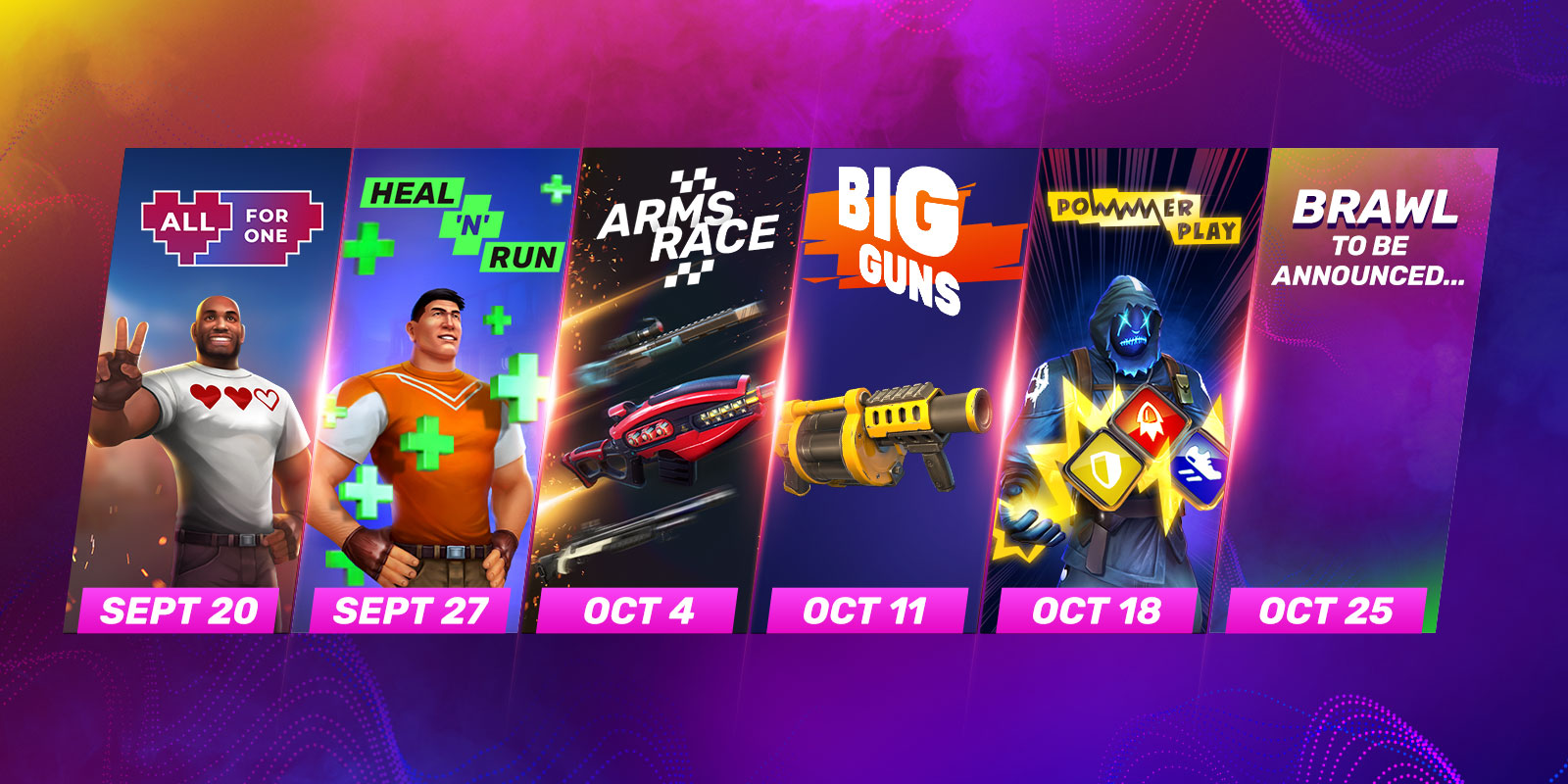 Season 6 will include 5 classic Brawls you came to love and enjoy, and one Mystery Brawl - the only thing we can say about it is that it's going to be super-exciting! Are you ready to experience a powerful rush of adrenaline? Then make sure to play in each and every weekend Brawl of this bombastic Season!
What about Brawl Contracts? Well, you can get them one by one each week, or you can get your Season Pass and unlock all brawl contracts at once at a huge discount - don't miss out on this great deal!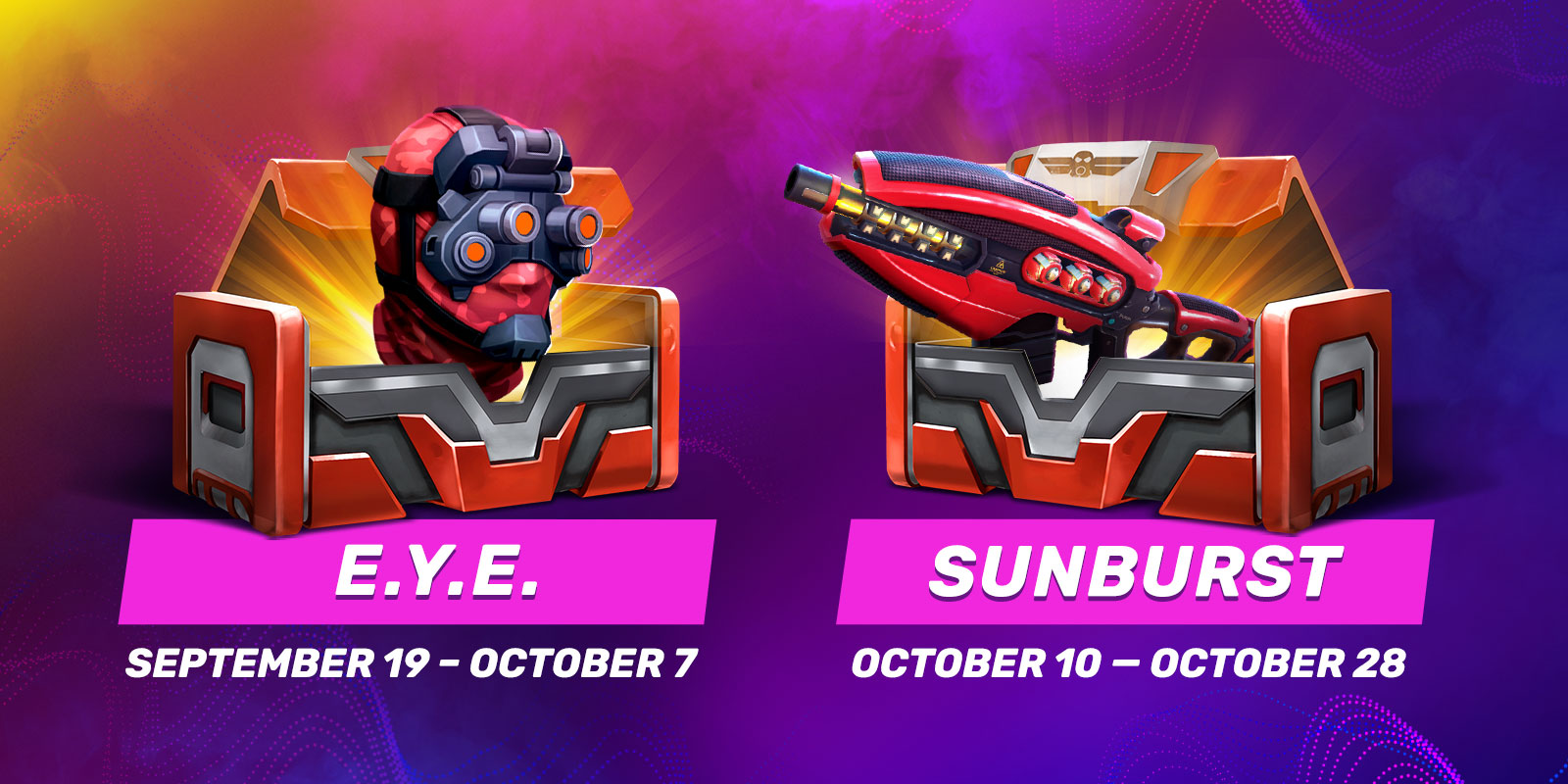 Now, on to the Battle Cases: there will be two of them in Season 6. The first one has the all-seeing E.Y.E. helmet, and the second one features the explosive Sunburst assault rifle. Score Battle Coins to unlock these cases and get your loot. Keep in mind that Battle Coins do not transfer between seasons, and any unspent ones will automatically go to unlocking the Battle Cases that are active at the end of the season.
So don't wait another moment: jump into the action, tune your heart to the beat of the drum, and start scoring!