Good news is usually hard to come by, but not when it's Guns of Boom News! Stanis has released the third episode, in which he talks about the new season, takes a close look at the E.Y.E. helmet which is already available in Battle Cases, and highlights some of the most important community activities. Check it out!
Season 6 – Music to your ears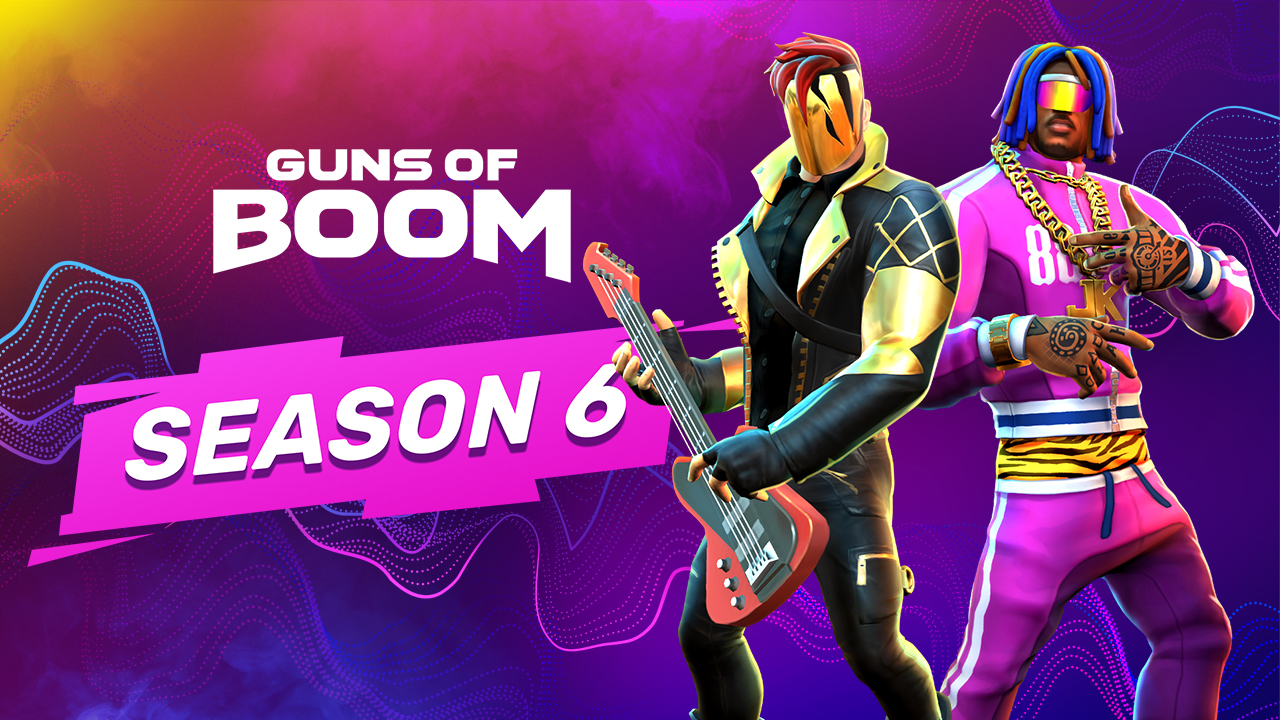 The new season is live, and it's full of goodness! Here's a rundown of all the new stuff:
Music-themed season: Hear Stanis rap in the new trailer, take a look at the flashy new costumes, and get inspired by the coolest emotes ever!

Daily Marathon: Now you get 1000 Career experience points for launching the game every day. Persistence is the key to mastery!

Season Pass: Get it once to unlock all brawl contracts for the entire season along with the Elite Career. It also doubles your Career experience for battles and the Daily Marathon. Great deal for those who do not want to miss out on anything!
That's only the tip of the iceberg – Season 6 includes even more amazing stuff! Learn all about it in our comprehensive Season 6 guide.
The E.Y.E. in Battle Cases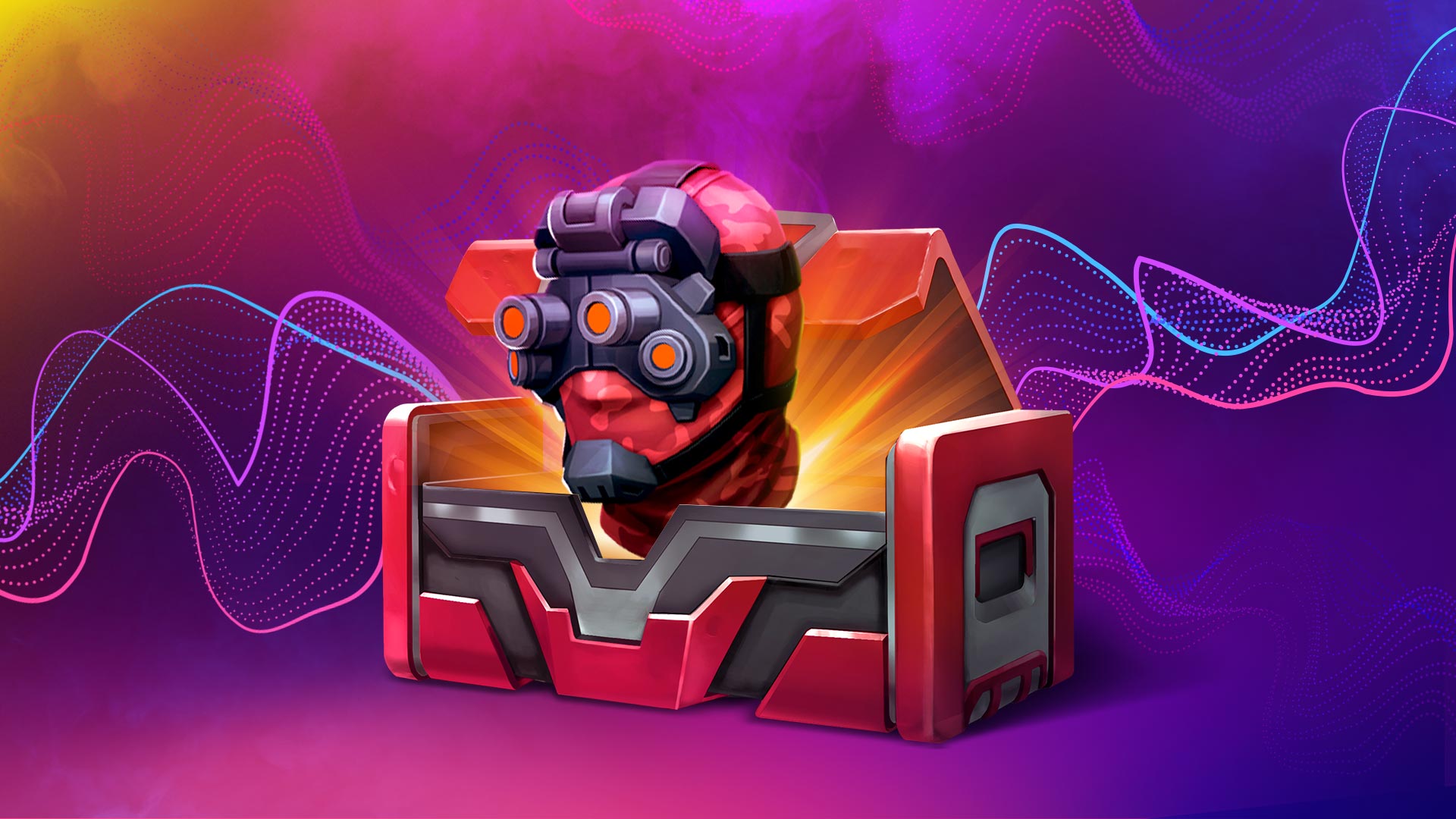 When it comes to equipment, the E.Y.E. is by far the most talked-about item in the game. It was the first helmet in the game to get an active special ability, and it's loved by many gunslingers, both casual; and pro. Here's what's so awesome about it:
Its Infravision active ability shows enemies through walls and obstacles, giving you more control of the battlefield.

If the E.Y.E. is activated after the Mirage helmet, which makes its users invisible for a short time, it allows you to see these invisible enemies.

It increases the damage you deal to enemy heads. This piece of equipment is strong all around!
The E.Y.E. is available in Battle Cases from September 19 to October 7, so make sure to assemble it while you can!
Looking for moderators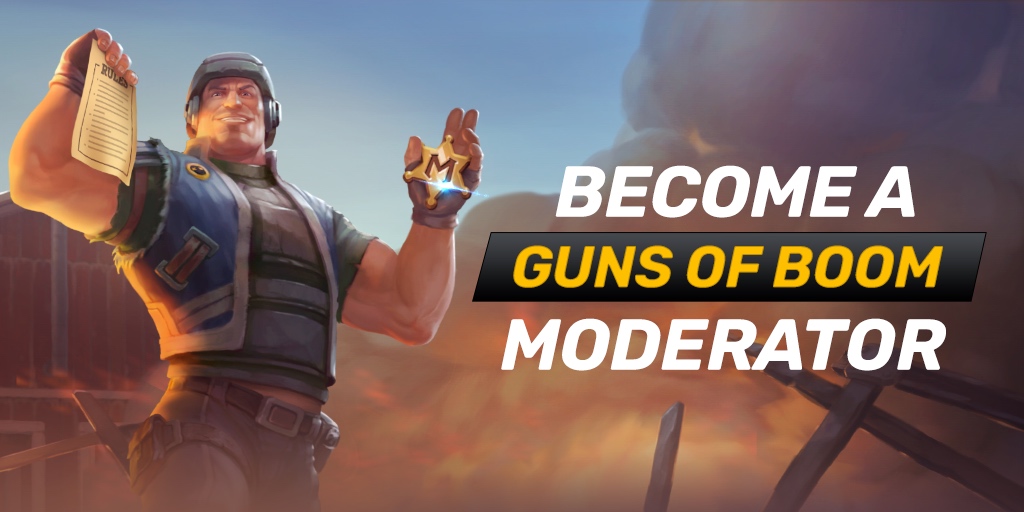 We're looking for moderators to help us maintain our communities on Facebook, Instagram, and Discord. Want to apply? Fill out this form, and join the ranks!
Community tournament
A well-known esports athlete named MASIV is organizing a community tournament – if you want to compete, simply join his Discord server and apply for entry.

That's it for Episode 3 – stay tuned for more good news and enjoy Season 6!