Your weekly Guns of Boom News digest is here, and today we'll cover a bunch of exciting things: a classic brawl, two fun contests with nice prizes, and a new series that features the best plays by Guns of Boom esports athletes.
Heal'n'Run Brawl: reap orbs or lie low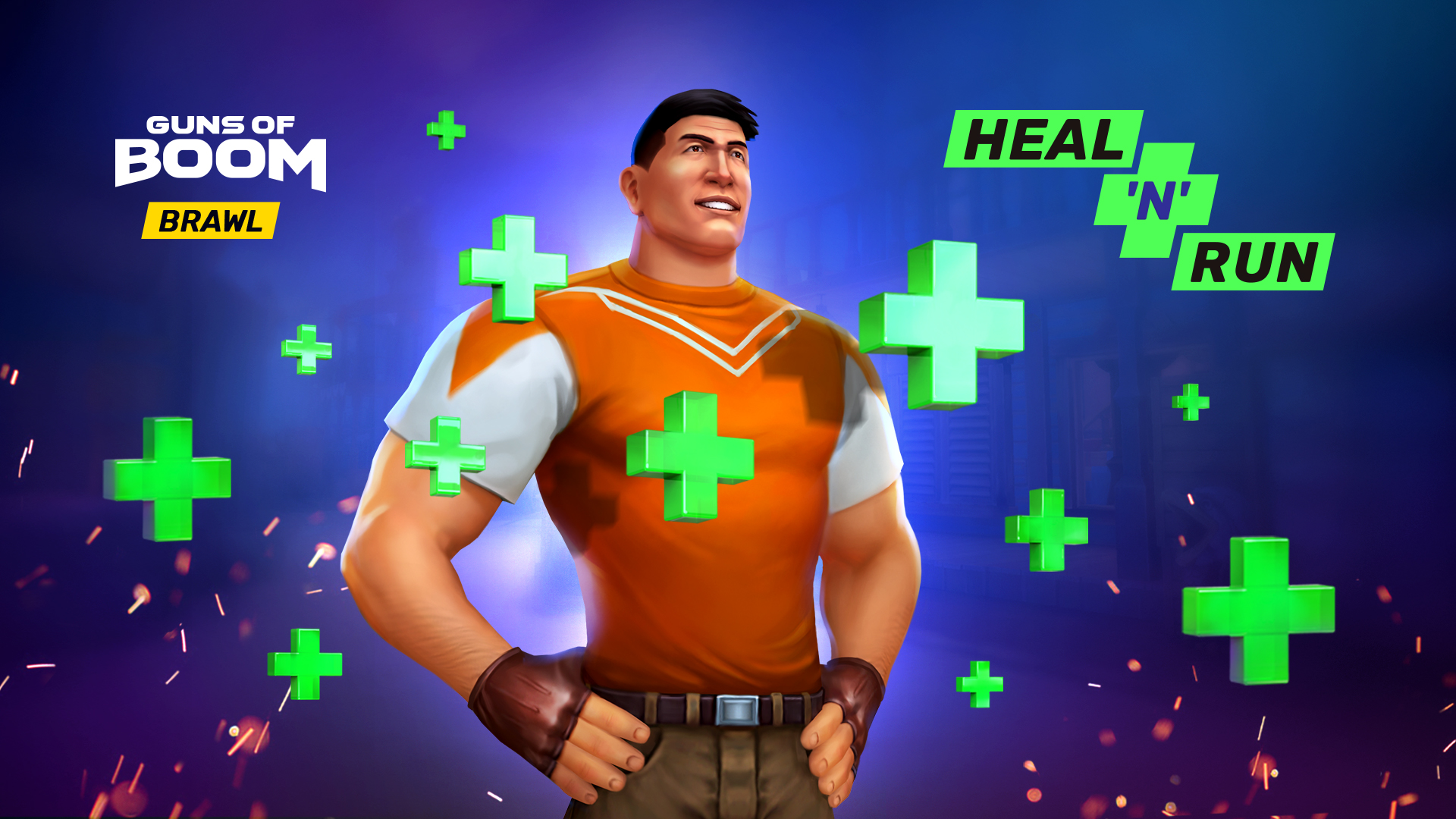 Another week, another brawl! If you're an experienced gunslinger, you should be familiar with Heal'n'Run. It happens for the third time after all. But if you're a newcomer, here's what's going on.
The mode of the brawl is Bounty Hunt: you fight for the orbs that drop from eliminated opponents. Whenever you're not receiving damage for a couple of seconds, you start regenerating your health at a very fast rate. In other words, positioning is the key in this brawl, and if you decide to take a breather and just hide somewhere for a second or two, this will be considered a legit tactic!
As usual, the brawl won't affect your overall stats – have fun. Learn more about Season 6 brawls from this neat "Brawler's Guide To Season 6".
Community contests: Emotes and Karaoke
We're determined to help you beat the autumn blues by staging not one, but two awesome contests. Why settle for rocking the battlefields if you can rock the community as well?
Be a part of our Emote Contest on Instagram: make a short video showcasing how you use one of the Season 6 emotes. Make it look cool or unusual, and post it on your Instagram with #season6gob hashtag. The top three will win 10 Battle Career ranks! Don't be shy and get creative! Keep in mind, that there's not much time left – we'll stop accepting applications on October 2.
Also, we're holding a Karaoke Contest on Facebook. Are you the best-singing gunslinger of them all? Prove it by singing to our Season 6 trailer. The contest will last for 2 weeks and will end on October 11. The winner will earn 15 ranks of Battle Career, the second and the third places get 10 ranks each.
Pick the contest that suits you best or compete in both! This is a very nice way to advance in your Battle Career.
Midseason recap
The dramatic conclusion of the second esports season still lies ahead, and right now we want to present you a Midseason Recap movie - it's a great way to relive the iconic moments from Guns of Boom live events. This dynamic video perfectly conveys the relentless energy of our tournaments, don't you think?
New UnsTOPable series
To celebrate our top athletes, we're starting a new series called UnsTOPable–all the best plays by the best players in one place. Follow the episodes, learn useful tricks from Guns of Boom prodigies, and you yourself might get featured in the series soon enough!
That's it for today, stay tuned for more news!